People buy our boats because of how they look, but they use them because of what they are…quiet, precise, passionate.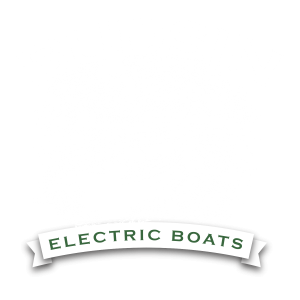 For over 30 years, Budsin has been building some of the finest electric boats available. Our boats are crafted one at a time by people who love their job. They range in size from fifteen to twenty-two feet and in price from $28,000 to $120,000. Their virtually silent operation provides hours running time with top speeds of five to seven knots. "Refueling" is as simple as plugging in a cord.
Our waiting list is often long. To find out why, please check us out.
Note: Many pages include links to our Flickr photo albums for the page subject. We do this to keep the main website quick to load on mobile devices. Our complete photo albums list can be found here. Please check them out for large sized downloadable photos.